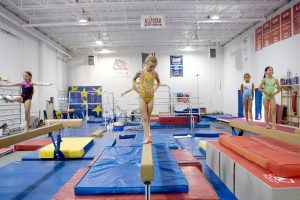 Thank you for your interest in All-Star Gymnastics Center.
All-Star Gymnastics is owned and operated by Karen & Tom Bonacci. Since 1987, we have been serving families in the local communities and have been recognized for offering outstanding programs for children.
Our teaching and coaching staff are caring, experienced professionals who support All-Star's philosophy of "safety, fun and building self esteem through individual progress."
We believe that every child learns in their own special way. Our curriculum is developed based on the age and ability of the students and proper skill progressions; while continually striving to keep All-Star Gymnastics Center a place "where every child shines."
We look forward to welcoming your family to All-Star Gymnastics Center.
Karen, Tom & the All-Star Staff
Program List
General Info