Gym Stars for Boys
ages 6 +
Stars Gym & Fit Program for Boys is designed to help kids get active and stay active. Lesson Plans combine instruction in conditioning, coordination, flexibility and body awareness with the development of a strong foundation of gymnastics skills while keeping the focus on "It's FUN to be FIT!"
To comply with CDC guidelines, All-Star has implemented the following Class Protocols.
Gym Stars (60 min):
A gymnastics and fitness class for boys ages 6 and older designed to teach beginner to intermediate level gymnastics skills (USAG Levels 1 & 2 on Vault, Rings, Parallel Bars, Floor and Trampoline) and to promote physical fitness in a safe and fun environment.
Tuition is assessed per Session.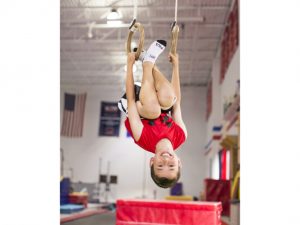 Program List
General Info